personal
below are details of me, some collections of articles and links that i have found useful and helpful, and other random tidbits of personal information.
(more to come)
family
a few of the many things i enjoy doing are listed below.
play paintball
drink coffee
bike
program/hack code
watch movies
eat hot peppers
listen to music.
some of my more notable attributes include: wear toe shoes, ran 25mi in an 8hr toughest mudder, use standing desk exclusively, and type with dvorak keyboard layout.
my wife, cindy, and i have been married for over a decade. cindy and i enjoy drinking really great coffee together. we have seven children, ages years, and all are home-schooled / unschooled. as a family, we enjoy camping, hiking, renaissance festivals, reading books, biking, and spending time outdoors. we are part of the upland community church family.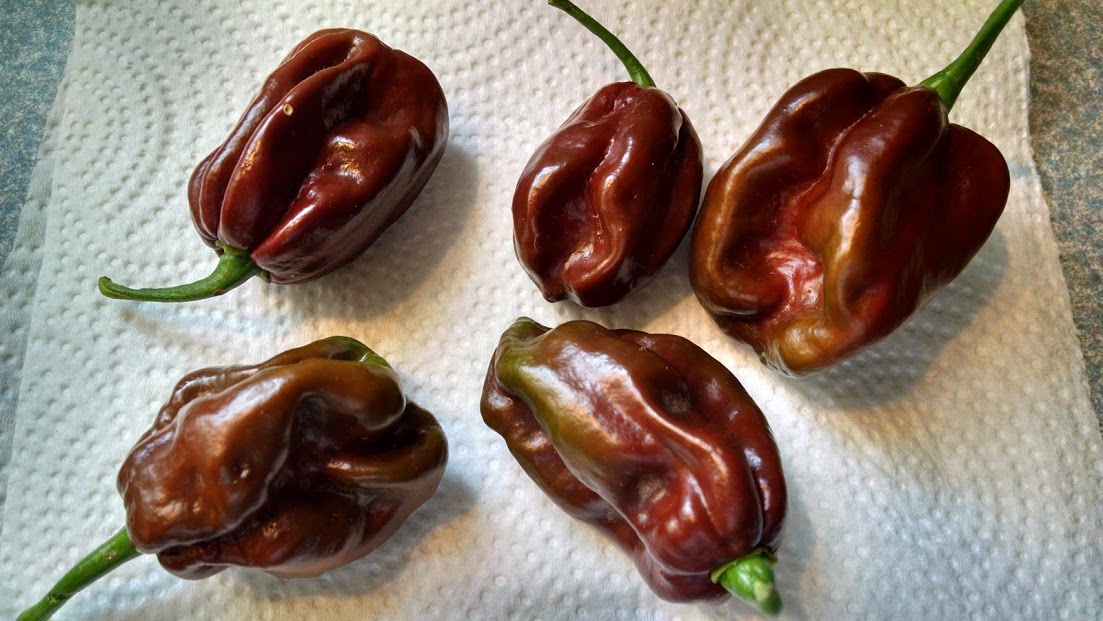 the chocolate habanero is probably my favorite pepper. the picture to the left shows chocohabs that we grew in our garden.

faith
quotes
"Last time, I asked: 'What does mathematics mean to you?', and some people answered: 'The manipulation of numbers, the manipulation of structures.' And if I had asked what music means to you, would you have answered: 'The manipulation of notes?'"
—Serge Lang
"The walls between art and engineering exist only in our mind, and few have the imagination to see beyond them."
—Theo Jansen
"Everybody was a baby once, Arthur. Oh, sure, maybe not today, or even yesterday. But once. Babies, chum: tiny, dimpled, fleshy mirrors of our us-ness, that we parents hurl into the future, like leathery footballs of hope. And you've got to get a good spiral on that baby, or evil will make an interception."
—The Tick