gfx group
the gfx group is part of the computer science and engineering department at taylor university. we investigate the many facets of computer graphics through courses, research, and competitions. a few of the topics we explore are listed below.
digital artist workflows
interactive graphics with webgl and opengl
human-computer interaction
web development
image generation with rasterization, raytracing, and pathtracing
game engine and game design
vr interfaces
texture analysis and generation
faculty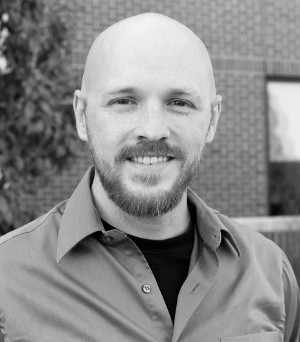 dr. jon denning
associate professor
department co-chair
software developer
more

research
our primary interest is in visualizing, summarizing, and studying workflows, but recently we started studying textures and vr.
we just started a graphics lab!
see our research page for more details.
courses
our curriculum contains many courses that involve computer graphics, game development, game engine architecture, and human-computer interaction. these courses include:
interactive webpage design, cos143
introduction to game design, cos170
computer graphics, cos350
computer vision, cos351
game engine architecture, cos370
surfaces and modeling, cos424
principles in human-computer interaction, sys214
game studies, sys270
see dr. jon denning's teaching page for more details.
gamejam
the tu cse gamejam is a game jam series hosted by dr. jon denning and run by students at taylor university. a game jam is a short, fun, and intense party at which students get together to develop a video game from scratch.
visit the gamejam site for more details.